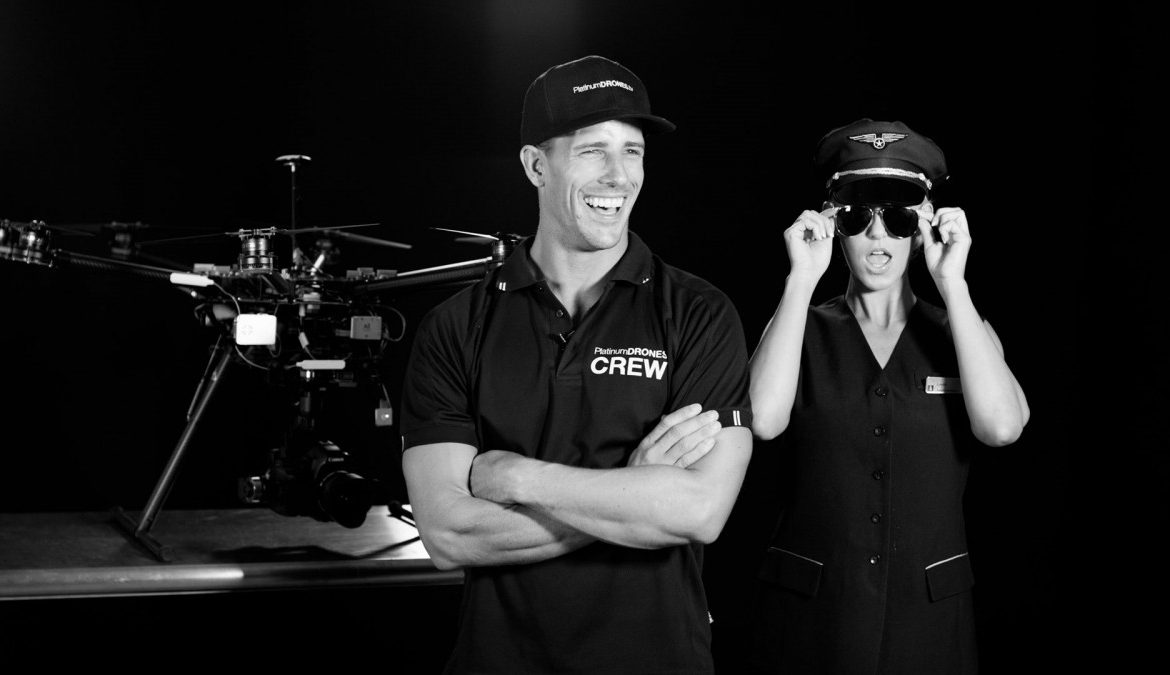 Drone Real Estate Videos
The advent of drones turned real estate photography and videography inside out, and upside down - making the old 'pole cam' obsolete overnight and tearing a big chunk out of professional aerial photography. Today, a camera platfom the size of a child's toy, controlled by a Smart Phone, in the hand's of a newbie pilot, can take off and land by itself, pull off super-smooth aerials and dodge obstacles.
For a while, it seemed the space would be regulated but CASA's move to sanction any drone under 2kg for commercial flight was interpreted by most as a free-for-all, and it's still the 'wild west' out there with professionally licensed commercial Pilots flying under CASA Operation Manuals mixing it with devil-may-care independents.
There are strict rules around the operation of UAVs. No flying after dark, no flying within 30m of people or cars, no flying in restricted air space. If you're an Agent and want to know if you can legally have a listing filmed, download the App (Can I Fly There)
platinumHD offers two different real estate drone services to our valued customers.
Complimentary Drone
Our CREWs are licensed and all carry drones under 2kg. We see the drone as just another lens in our camera kit and will shoot complimenary aerial footage and photography, providing we can fly there, legally and safely.
Drone for Hire
For the big jobs which involve complex moves around metropolitan areas, and working at night, there's only one choice and that's platinumDRONES.
Headed by Chief Pilot Greg Weatherall, who's been flying professionally for five years, platinumDRONES operates under a CASA Manual and can file flight paths for twilight work and also operate within contolled air-space, in communication with the towers.
GIVE YOUR PROPERTY THE SUPER STAR TREATMENT
"
As the Operations Manager at Chadwick Real Estate, I worked closely with PlatinumHD on our corporate Real Estate videos. The quality and execution was 2nd to none. They knew exactly what we needed and the whole process was seamless.
"
"
Brett and the team at Platinum did some corporate videos for us [Condev Construction] on our culture and the business. They were amazing to deal with and the quality of production was outstanding. Nothing was too hard for Brett and the team. We are very impressed with the end product.
"
"
If it's of value to your business for people to know you before they have met you in person, these guys have the goods. It's up to you if you are worth knowing!
"
"
For the busy agent the all in one package is gold. One point of contact to co-ordinate manage all facets of the process with photos, videos, floorplans, editing mean that I can spend more time growing my business rather than in it. One onsite shoot to have everything completed with rapid turnaround times means that I can get to the next property. I couldn't recommend it highly enough.
"
"
Wow, it's been more than 12 years now since I first met Brett and Linda Clements of PlatinumHD. My how time flies when you're having fun, and it's always been fun when working on sight with the PlatinumHD team. Not only do I have huge respect for their creativity and quality video production but I also admire Brett and Linda's outstanding work ethic and enthusiasm in providing the best possible service for their clients. I've stood shoulder-to-shoulder with Brett Clements at 4:00am in the morning and 8:00pm at night to ensure we covered the best quality lighting to present some of the finest homes for sale on the Gold Coast. In essence Brett and Linda make me look good in the market place and this is paramount for my career as a leading Gold Coast Prestige Property sales and marketing agent. But more importantly, PlatinumHD produce high-calibre marketing videos to make the properties I sell stand out for my clients. Selling lifestyle is key and Brett certainly enhances the 'sizzle in the steak'. Let there be another 12 years of mutually beneficial working relations. Thank you Brett and Linda (aka Pony).
"