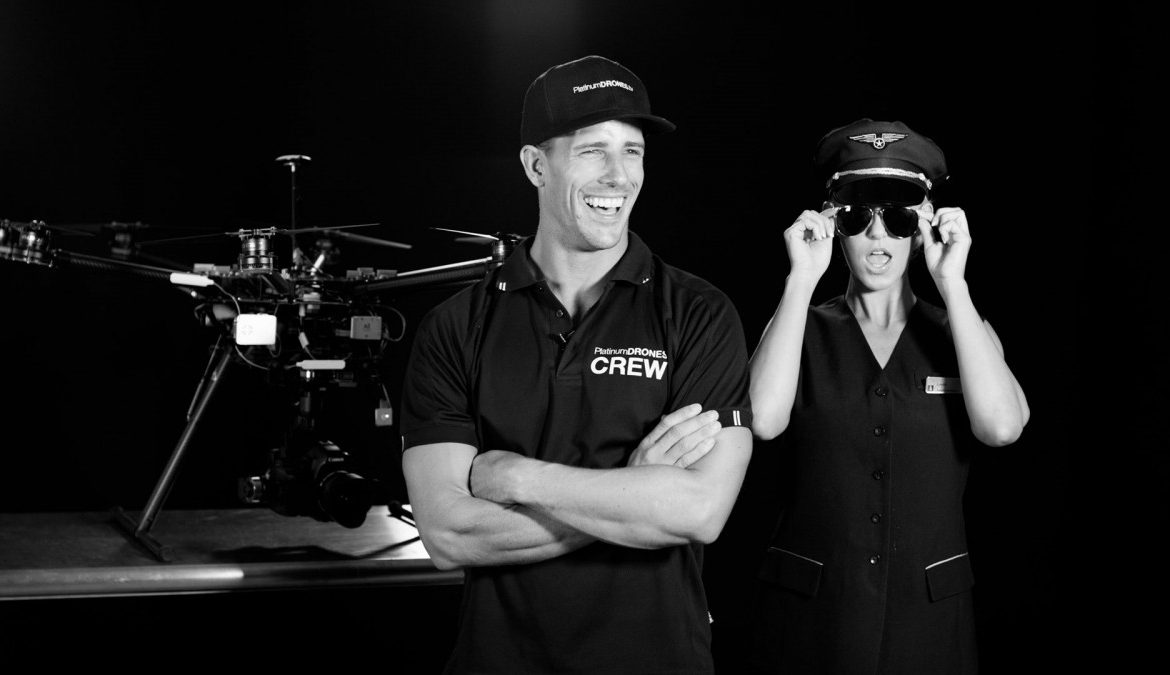 Drone Real Estate Videos
The advent of drones turned real estate photography and videography inside out, and upside down - making the old 'pole cam' obsolete overnight and tearing a big chunk out of professional aerial photography. Today, a camera platfom the size of a child's toy, controlled by a Smart Phone, in the hand's of a newbie pilot, can take off and land by itself, pull off super-smooth aerials and dodge obstacles.
For a while, it seemed the space would be regulated but CASA's move to sanction any drone under 2kg for commercial flight was interpreted by most as a free-for-all, and it's still the 'wild west' out there with professionally licensed commercial Pilots flying under CASA Operation Manuals mixing it with devil-may-care independents.
There are strict rules around the operation of UAVs. No flying after dark, no flying within 30m of people or cars, no flying in restricted air space. If you're an Agent and want to know if you can legally have a listing filmed, download the App (Can I Fly There)
platinumHD offers two different real estate drone services to our valued customers.
Complimentary Drone
Our CREWs are licensed and all carry drones under 2kg. We see the drone as just another lens in our camera kit and will shoot complimenary aerial footage and photography, providing we can fly there, legally and safely.
Drone for Hire
For the big jobs which involve complex moves around metropolitan areas, and working at night, there's only one choice and that's platinumDRONES.
Headed by Chief Pilot Greg Weatherall, who's been flying professionally for five years, platinumDRONES operates under a CASA Manual and can file flight paths for twilight work and also operate within contolled air-space, in communication with the towers.
GIVE YOUR PROPERTY THE SUPER STAR TREATMENT
"
As the Operations Manager at Chadwick Real Estate, I worked closely with PlatinumHD on our corporate Real Estate videos. The quality and execution was 2nd to none. They knew exactly what we needed and the whole process was seamless.
"
"
It is one of the most fun and joyful parts of my role, to provide a glowing testimonial on my personal and professional relationship at working with Brett, Linda and the entire crew at Platinum HD. Brett is nothing but a creative genius, with the commitment and dedication that transcends even the concept of going 'over and above' for a client. With projects ranging in value from $40M to $550M, we sometimes (often) hold a vision that is confusing, overwhelming and with moving goal posts across the various pieces of marketing collateral we're aiming to create. It is Brett and his teams delight to deliver clarity and perspective and bring these projects to life – in a way that blows us and everyone that comes into contact with the projects – away! The man never sleeps! It is an absolute pleasure to provide both a personal and commercial testimonial for Platinum HD. In my experience, Platinum HD deliver – beyond what was thought possible! In my experience, Platinum HD hold incredibly high values around being transparent, about operating in integrity and ensuring the process is fun for everyone that is involved.
"
"
Words cannot begin to describe how talented the team are at Platinum HD. I met Brett Clements a few years ago and I have the utmost respect for the work he does, his passion and emotion. Brett has a vision for telling stories and creating a huge emotional connection. He always puts in 120% and does it with a huge amount of love. Brett has successfully shot numerous videos for our agents and our business. These range from property videos, agent profile videos, property management videos and recruitment videos. I can honestly say that Brett has contributed hugely to our brand and success as a business. He has mentored us into using video in a digital and social media space. Brett is a talented man and will do business together for life. More importantly, I now regard him as part of our family!
"
"
I've known of Platinum HD's work for some time through their high quality Architectural photography used for marketing prestige residential properties for sale on the Gold Coast. Recently I've had the pleasure of working with Brett and his team to photograph and video several houses that I've designed, creating stunning promotional videos for my use. His extensive background experience in TV working on both sides of the camera and in production is evident in the professional approach he takes to his work, whilst his enthusiasm and appreciation of design results in beautifully crafted presentations. I would highly recommend Platinum HD to anyone wanting slick and edgy marketing video production.
"
"
They completely understood our marketing objectives and delivered a premium end product.
"