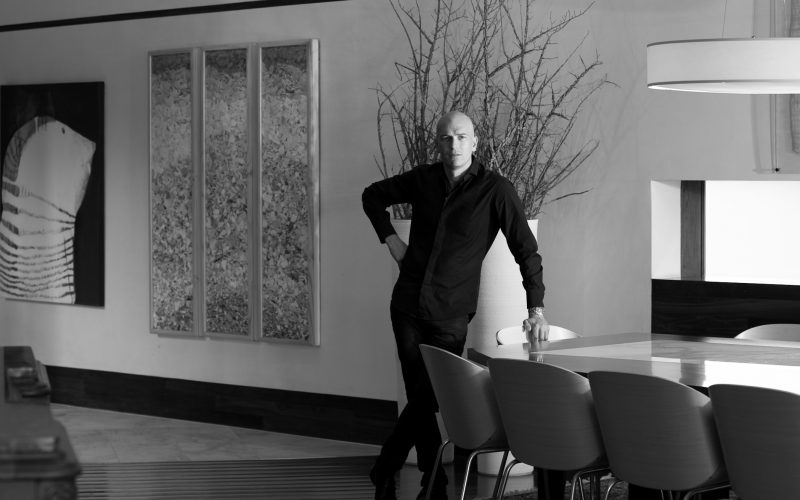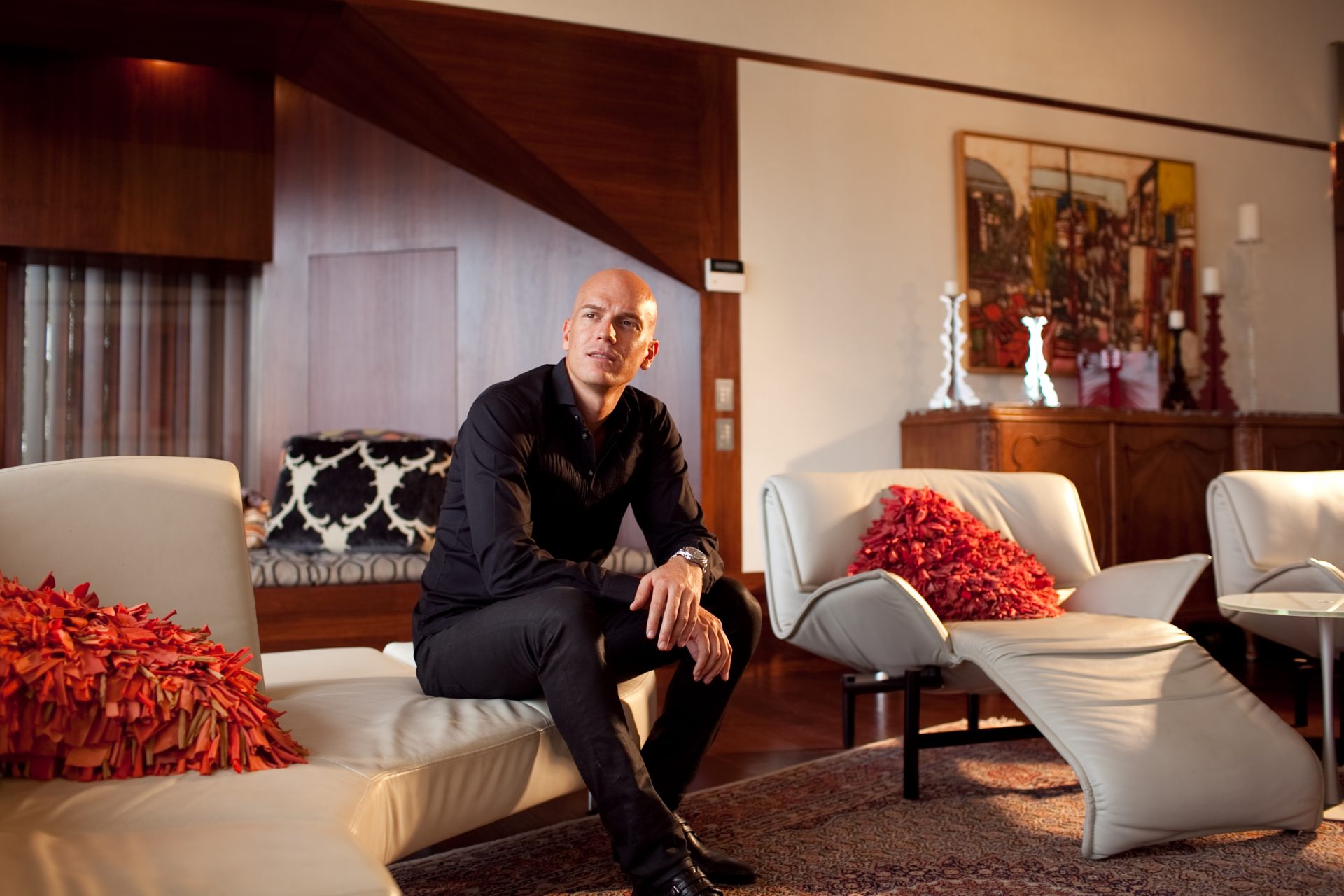 Heath Williams is as much of an artist as he is an Agent. Passionate about design.
This passion came through in his pitch to us on what he wanted to see in H-House, which opened with a tracking shot across the Story Bridge, in peak-hour.
Production notes: We sandbagged a high-hat and geared head in the back of a Toyota Yaris, and tucked into the far right hand corner of the car. That way we could shoot across to the second lane to profile the car. We also spent a lot of time talking through the shot, for safety, and had two-way comms.
Heath knew the property from top to bottom and inside and out and came across very knowledgeable, which is exactly what you want if putting an Agent on camera.
The H-House is a piece of art and was awarded the State's highest accolade for Residential Architecture, The Robin Dod Award.
Health is a sharp dresser and our idea was to have him strike a series of bold poses in the avant-garde designed property, almost like an Agent photographic shoot.
It was a brave and controversial approach. Dutch tilts on fisheye lenses and a lot of shallow depth of field. Shot on the Canon 5DMII, which had then been unchained for manual exposure.
The soundtrack for the film was written and performed by the home's owner, in a professional audio recording suite in the basement, close to the movie theatre and 1000-bottle wine cellar
The home was purchased by fitness fashion designer Lorna Jane Clarkson who paid $10.3 million for the absolute riverfront, five-bedroom, four-bathroom Harbour Road home next to Portside Wharf at Hamilton.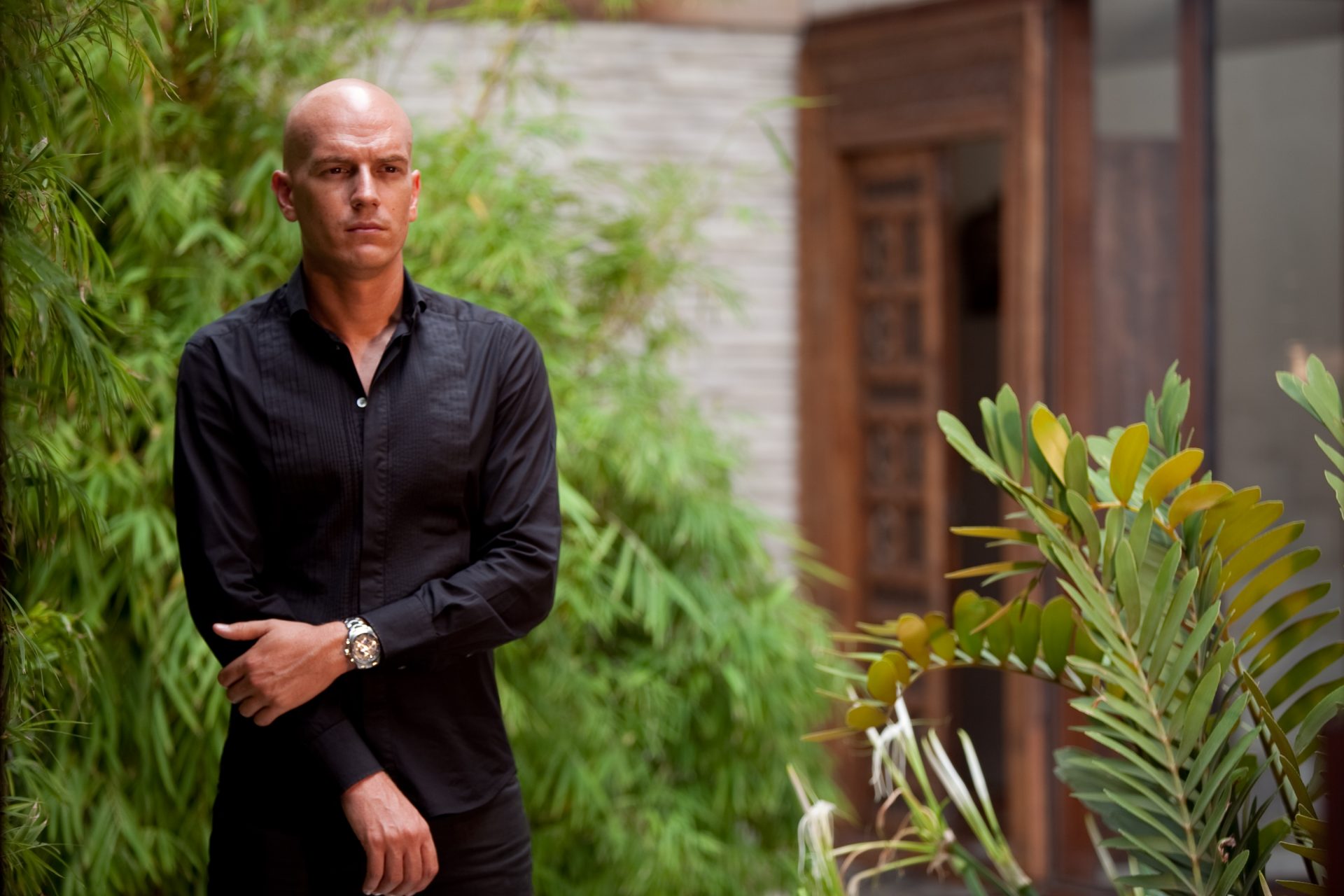 platinumHD Gold Coast, Residential Real Estate