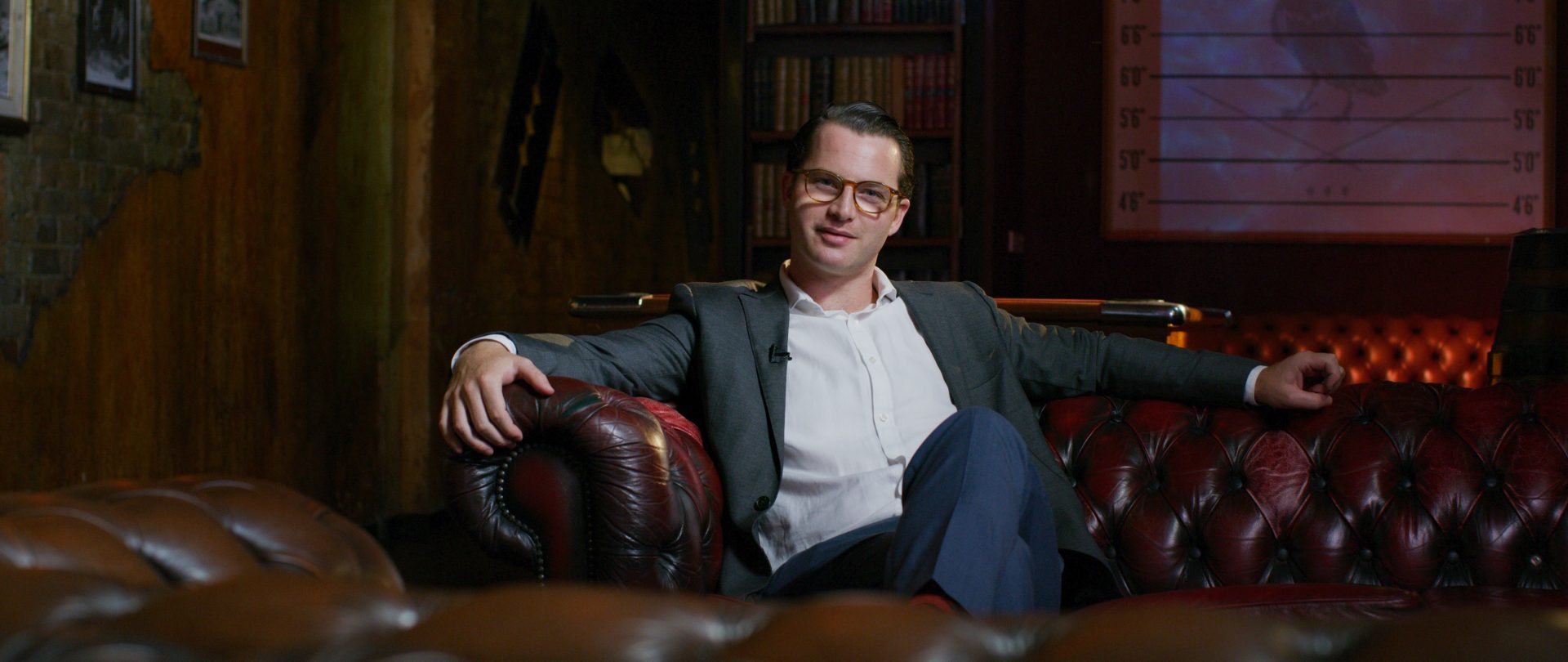 With an Irish accent dripping thicker than molasses, Belle Bulimba's Tony O'Doherty explained: "I'm just not like the other Agents."
So. We came up with a campaign to reflect his stance in this 'material world' – researching all the best bling that often comes with multi-million-dollar-listing egos.
We called the concept "I don't care…."
We wrote enough lines for five or six x 60 second segments and then bowled them all over in a few hours at the Brisbane whisky bar Sabotage Social, in Fortitude Valley.
You can park out the front in the afternoon for a sneaky 'bump in'. https://www.facebook.com/sabotagesocial/
Sabotage is an absolutely sensational location for the type of 'aged urban look and feel' we were shooing for – a red, neon revolver on the wall and a chandelier slung with whisky bottles.
It's turnkey art-direction and a film-friendly management.
We filmed the spots in RED's 2:3:1 aspect ratio to give them a cinematic feel.
The video went viral on Tony's Facebook page.
https://www.ratemyagent.com.au/real-estate-agent/tony-odoherty-cf660/reviews

Belle Property Bulimba, Residential Real Estate