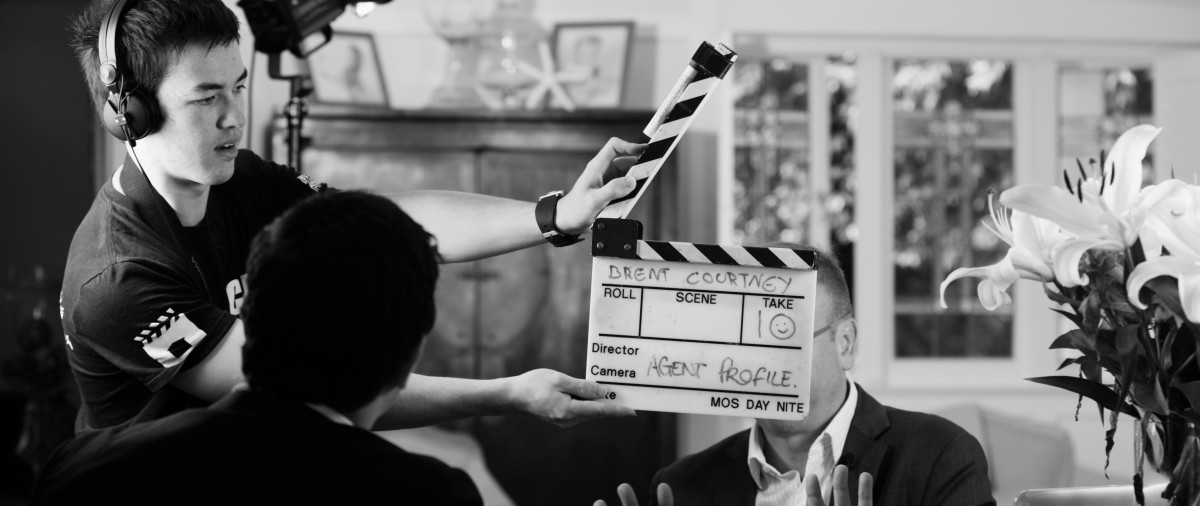 platinumHD's proposal was to design, build and run a 24/7 online real estate channel for McGrath, complete with a team of four presenters in NSW and Queensland who would front property videos and interview Agents on listings and all aspects of the industry.
There'd be purpose built, pre-lit studios/booths where Agents could record and file Just Listed & Just Sold pieces. Agent profiles, big and small, Auctions, Market Reviews and daily lifestyle pieces posted for Social.
Working alongside Barney McGrath, we'd introduced 'propvid' into the Sydney property market with McGrath in 2003. We knew their level of expectation. We knew the team.
The logistics for 2013: More than $300,000 worth of new gear, on top of what we already brought to the table. Six CREW cars. Three x three-person CREWS in Sydney (Camera – Assistant & Writer/Presenter – one embedded in McGrath's Lower North Shore office at Neutral Bay. In Queensland,  another Presenter and two CREW covering from Bryon to Noosa in Queensland. There'd be four editors in Sydney, another two in Queensland, under a Producer. And multiple contractors to shoot lifestyle. Plus, platinumHD franchisees waiting to get turned on in Melbourne, Brisbane and the Sunshine Coasts. We had all the assets in place. Launch Presenters. Camille Bianchi. Angella Shallis. Amber Wyatt.
Gearing up, we had eight weeks to train and shoot lifestyle across about 80 regions. If we were missing any lifestyle shots, a notice would go out as soon as a job was booked, flagging the nearest CREW to go and shoot what was required and load it to a robust online system we'd built – called McGrath Vision – where the Client would then be presented with a range of new footage to select and re-arrange and send off for editing.
We went live, May 1, 2013. The property videos were some of the best mass-produced content we'd made. Intelligent, well-dressed, professional presenters interviewing informed Agents about real estate. It's how 'TV' is made. Sound. Lights. Dusting powder. Licensed music. Equally, there was pushback on formats by Agents who wanted to do their own thing, Agencies who wanted to use their own crews – all in the shadow of a looming public-listing.
The embed CREW at Dean Mackie's operation, resulted in a close-knit team – and a bond between film-makers and Agents that is still producing fist class content, five years down the track. In 2018, platinumHD still works exclusively for McGrath LNS.
Elsewhere, with the industry booming and no need for high-end video marketing when a sign-board and some photographs would do the trick, the Vendor Paid Advertising (VPA) numbers didn't just stand up to support maintaining a full-time PAYE operation. Bleeding cash, we resigned the account three years later. We learnt a lot. And lost a lot. From those lessons have come invaluable initiatives that we've embraced and integrated into our own business. For the better. Thanks John McGrath for the opportunity.
platinumHD Gold Coast, Residential Real Estate