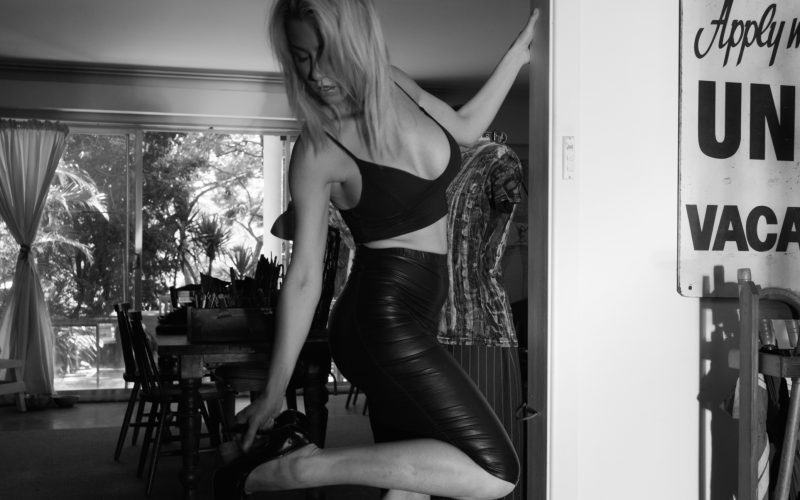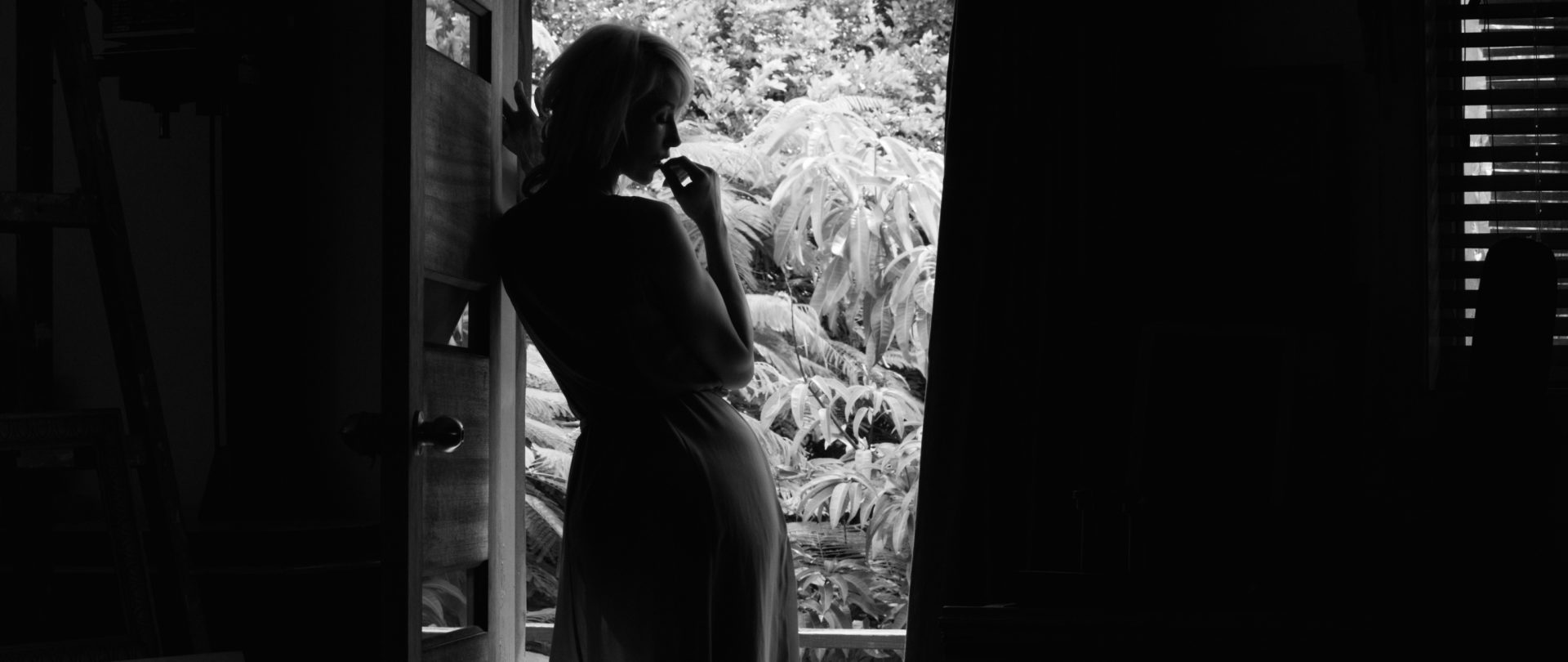 notorious….widely and unfavourably known
Using a model convicted of cocaine trafficking in a film called NOTORIOUS was always going to bring the house down. But who doesn't deserve a second chance? Everybody knew what we were doing but when the #hit hit the fan, we were left holding the bag.
I commented: "I think it's up to the Court, not the press, to hand down the punishment." The film lived up to it's name, with drug references and nudity." I told the Courier Mail when they rang to ask me was I aware of Jennifer's background.
The Agents also knew the storyline and the model's background but disowned it and ran a country mile. It was click bait right from the start. We knew what we were getting into.
The Courier Mail headline:
Real estate agents left red-faced after discovering model they used has conviction for possession of $13k of cocaine
A SEXY model featuring in a provocative new Gold Coast real estate ad is a former drug addict on parole after being caught with more than $13,000 worth of cocaine. Jennifer Kachel is the main star of a new video promoting the sale of a Gold Coast home, but the producers and real estate agents have been left red-faced after news of her run-in with the law came to light. Last month, Kachel was handed a jail term but was released on immediate parole and placed on two years' probation after being nabbed with $13,000 worth of cocaine at her Gold Coast home last year. She was also ordered to perform 120 hours of community service. Kachel pleaded guilty to possession of various quantities of cocaine and ice. Lawyers for the former aspiring golfer argued the drugs were a form of weight-loss therapy in the ruthless world of modelling. Brisbane's Supreme Court was told her addiction to cocaine lasted five years and at its height she was using the drug daily. Her sordid past resurfaced with the release of a steamy real estate video advertising a Surfers Paradise house. Platinum HD CEO Brett Clements said he didn't think Kachel should be further ­punished. "I think it's up to the courts to punish people," he said.
https://www.couriermail.com.au/news/queensland/real-estate-agents-left-redfaced-after-discovering-model-they-used-has-conviction-for-possession-of-13k-of-cocaine/news-story/c14c14fca608f18ba985ac778f0183c5
The Gold Coast Bulletin: A NUDE woman filmed in a dark, moody, black and white video is being used to sell a Surfers Paradise house. The three-minute, classic film noir-style clip has been posted on the internet and is designed to reflect the personality, past and perception of the home through the eyes of its owner, Jo Erskine. Miss Erskine has worked as a cinematographer in the film industry, including on movies such as Inspector Gadget 2 and Peter Pan, as well as creating rock video clips in Sydney and filming documentaries. It was this that led her to PlatinumHD founder Brett Clements who came up with the concept of the video to help promote the sale of 24 Paradise Island. "Brett came to the table with a film noir look, and it does relate to me," Miss Erskine said. "He came and started shooting and I got involved with lighting and styling because that's what I do.  I'm really ecstatic the film was made — it's a nice salute to the place. Titled Notorious, the video has it all, from a promiscuous and seductive femme fatale to a convoluted narrative delivered in a melancholy way and a confessional voiceover. Miss Erskine said she was selling the two-bedroom, two-bathroom two-storey house on a 676 sq m block with 13m of waterfront, because she was struggling to maintain it after injuring a hand. It's not like I want to sell — this house is part of my soul," she said. "But I think I got the best 25 years of my life out of it. It would be nice for the arts spirit to live on here." The house was built in 1967 by George Milkins for his wife, artist Marian Milkins. It has a huge upstairs studio on timber floorboards and a balcony that sits into a mango tree and takes in views of the water and Surfers Paradise skyline. "Marian used to sit up here in her studio," Miss Erskine said. "It's been my studio for the last 25 years, it's a great room. "The light that comes through here is magical, wherever you look the beautiful light is bouncing into my place. Of an evening the sun hits the water and lights up the whole ceiling like a dancing show."
https://www.goldcoastbulletin.com.au/realestate/bold-film-with-nude-scenes-used-to-market-a-retro-surfers-paradise-property-up-for-auction/news-story/53362f774d0405bcd314a768139fa75e
The film visited film noir – French for black or dark film – a genre of cinematography applied to American thriller and detective films made in the late 40s and 50s by directors like Orson Welles, Fritz Lang, and Billy Wilder. Pressed by small budgets, lighting was sparse. https://en.wikipedia.org/wiki/Film_noir

PlatinumHD, Residential Real Estate