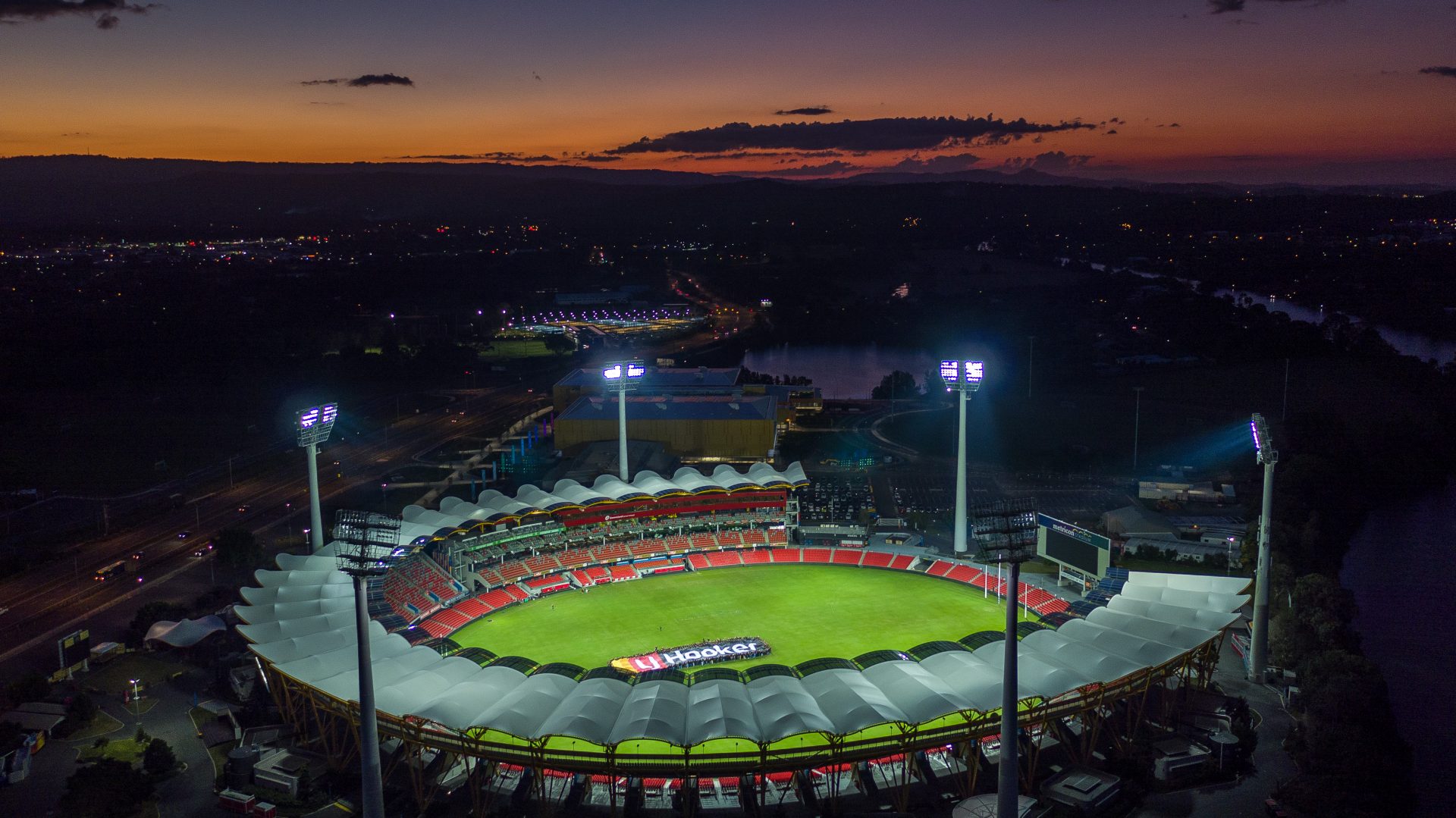 LJ Hooker Queensland Corporate's Paul Moore challenged us to come up with a concept to promote the strength and unity of the 14-strong Gold Coast 'cell'.
Bringing teams and family together, under lights, at Carrara Stadium, to roll out a gigantic LJ Hooker flag, revealed via a UAV shooting in the 'blue zone' – a 20 minute period about 30 minutes after the sun has set to capture the lights, highlighted against the sky – posed some challenges.
Our Creative was as much a team-building exercise as it was a potential, logistical nightmare, warded off by Mr Organisation Shane Colquhoun from LJ Hooker – Nerang shouting himself hoarse on a bull iron and Danny Malone reeling them all in: "back to your first positions and we'll do one more please" as each team got to into the centre of the stadium.
The weather was perfect and it went off without a hitch. It assisted the Gold Coast Network in winning the franchise cell of 2017. The flag is designed to be used at other Gold Coast attractions as LJ Hooker gears up to celebrate 90 years of operation on the Coast.
Some of the challenges:
Working alongside Westpac and Polair in a tightly controlled CASA air space. Fortunately, platinumDRONES is CASA-licensed and our relationship with WESTPAC goes back years.
Co-ordinating 14 offices on a Sunday afternoon
Weather. The Go or No Go would be Saturday night but there's no banking on the weather these days.
Communication between multiple camera units covering the event.