This is on of my favourite shots of a working Principal, at the top of his game, filmed in 8K on the RED Epic W, on a Canon 35mm cinema prime lens. The interview was just as good, as Shane looked back on his career.
We both arrived on the Gold Coast around the same time. Shane working out of a caravan. Me, from a garage in Palm Beach. Both humble beginnings. We were both pursuing our passion, on unfamiliar new ground.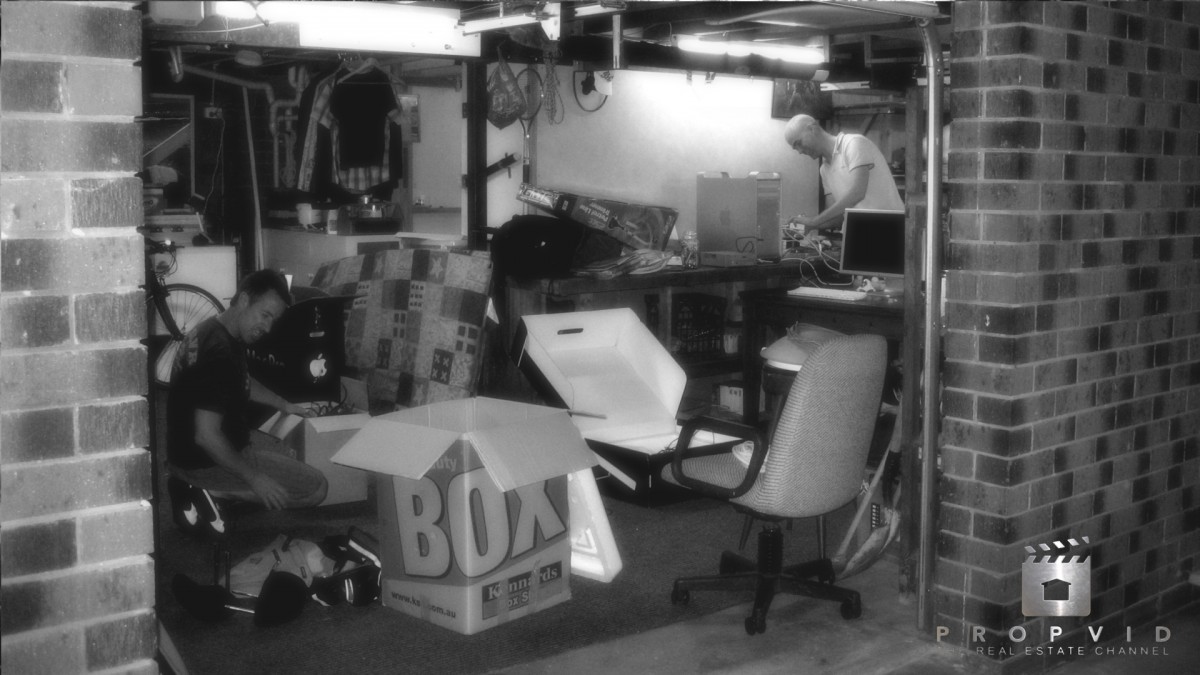 Today, he helms the LJ Hooker national franchise committee, has two successful offices in Nerang and Royal Pines and has built a career-defining multi-million-dollar commercial headquarters dubbed "the Hookerplex".
Shane, alongside David Manby and Danny Malone, represents the new blood of LJ Hooker on the Coast, now a 14-strong cell looking to ring up 90 years of doing business in this patch of SE Queensland.
His personal awards include Admiral Advisory Group – Jul 2017 – and Liveability Real Estate Specialist – Dec 2014 – however the baubles, medals and trophies his Agents and team have won over the years would sink a ship.
Our paths have crossed many times over the years as Shane has called on us to produce everything from property videos to Agent profiles, culminating in a three-month-long production in 2017 which has resulted in one of the most complete Agency Profiles I've done. It was done with planning and patience, working the Production Triangle to it's max.
The production triangle is a concept related to all production (goods or services). It is taught in every business related class and defines the relationship between time, quality, and cost. This model of constraints has been around in one form or another for as long as humans started creating. If you are not familiar with the production triangle, you aren't alone, but the concept is simple. http://www.centerline.net/blog/defying-the-production-triangle-there-is-no-spoon/
The Production Triangle has three points: Time, Money, and Quality. You can choose two.
This means that you can either:
1. Make something really quickly for very little money, but it will be terrible.
2. Do something really fast and have it be amazing, but it will cost you millions.
3. Have something that costs very little and is spectacular, but it will take you forever.
You can not beat this triangle.
Shane was quite happy choosing 3. And we were quite happy to oblige. The job was first briefed in on Monday 2:09pm 13th Feb, 2017. And finally published on Friday, at 3.40pm on September 8, 2017.
Mostly, unfortunately, the rest of the real estate industry chooses 1 and an army of inexperienced Suppliers is happy to oblige in a race to the bottom.
Shane was also smart in the sense he simultaneously filmed 15-20 Agent profiles, which bolstered our background footage on his Group, and it tied in with the big Stadium spot we were producing. Everybody we interviewed had known Shane ten years or longer. Or had kind stories to share of how he'd gone out of his way. That's how you build a legacy in real estate.
That big building on the corner in Nerang is going to stand for a long time. The man who created it will stand for many other things for a lot longer. Service. Community. Leadership.
Looking back, it was one of the most enjoyable, comprehensive and immersive pieces we've done and the best Agency profile to date.
Resources:
https://en.wikipedia.org/wiki/Project_management_triangle
https://nerang.ljhooker.com.au/our-team/shane-colquhoun-9928923

The project you requested could not loaded as it is currently deleted.