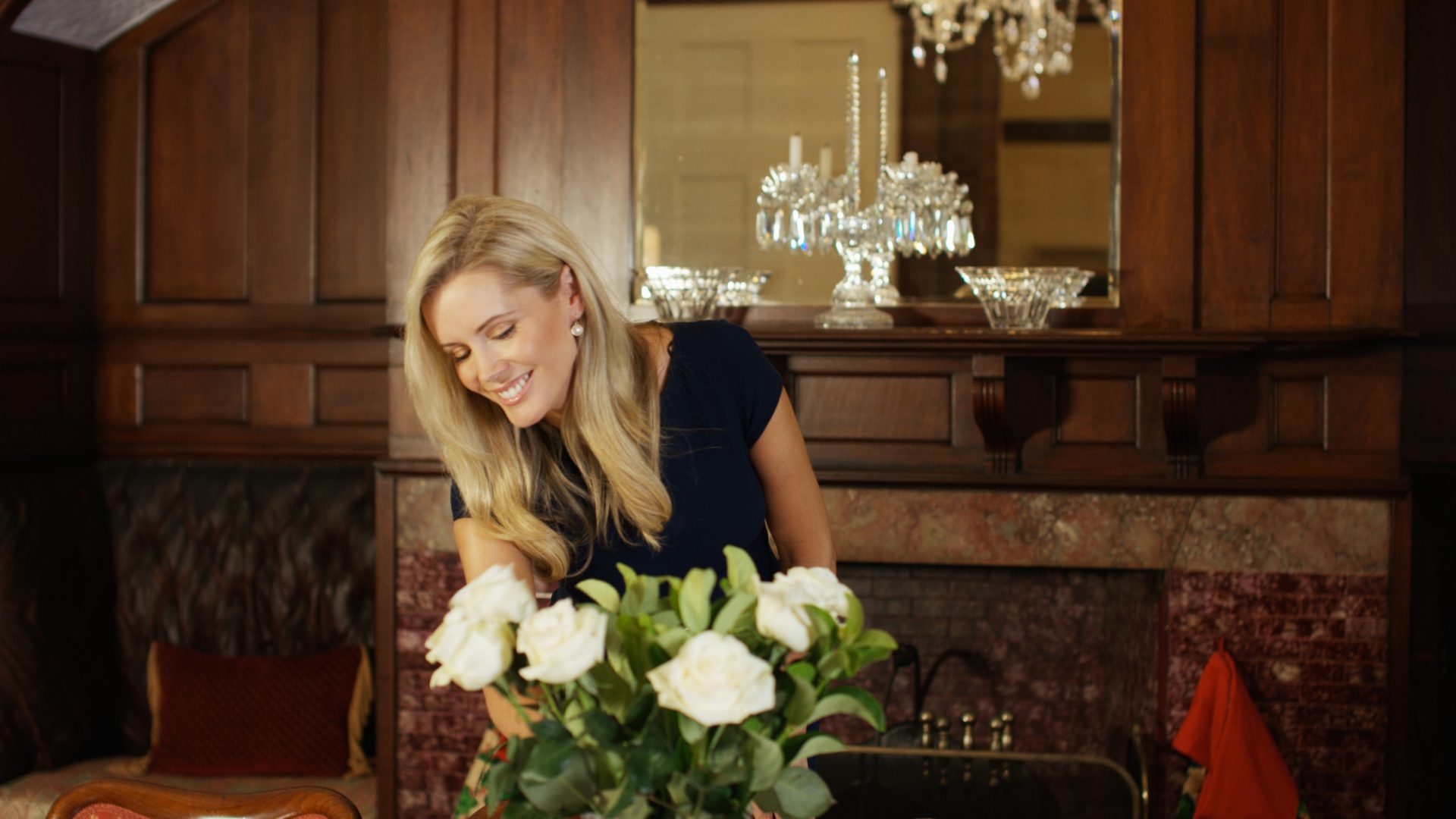 For Queensland – Sotheby's International Real Estate's first major listing, we flew celebrity presenter Sophie Falkiner in for the presentation. Nothing, absolutely nothing, beats a seasoned, professional presenter, delivering a script 100% to-camera that's been written for 'TV'.
What's the difference. For starters, no adjectives OR few of them as the audience can see and will make up their own mind as to whether "it doesn't got any better than this."
Sophie is a one-take delight to work with. This is was a two-day shoot. Day 1 focused on performance and the balance on shooting the property.
Ruhamah. Script. Draft 1
The typical Queenslander distinguishes Brisbane from all other Australian capitals.
Solid. Dependable. Like a handshake..
As old traditions and values drown in the digital din and speed of a society that seems to have lost its way home, classics like this are increasingly sought after, perhaps, as a touch point for what it means to be a family.
Because there is a difference between a house – and a home.
On behalf of Sotherby's International, welcome to Ruhama (roo-ha'-ma)
Hebrew in origin and its meaning is love, mercy, compassion.
In the past 110 years, this has been home to only four families.
A century and more of birthdays and Christmas' have been celebrated under these high, pressed metal ceilings…
It has seen boys become men; women become wise; fathers become great, great, grandfathers.
They've gathered around the radio, to listen to the good news, and the bad.
Seen the lads off to the great wars.
And welcomed them home.
How many balls have been bowled on the front lawn?
How many tooth fairies have visited?
How many Easter eggs hunted…
And what of the characters who have strolled these halls?
Premiers, politicians, celebrities, and giants of industry have all walked these boards.
23 Killara Avenue is actually listed on Brisbane's Heritage Trail – a handbook tour of classic residences.
Thomas Morrow purchased this land in 1903.
He had a business which later came to be known as…..Arnotts – a household name to all Australians.
Civic-minded, Morrow was active in local politics, and a member on the Council for the Prevention of Cruelty to Animals.
Edwardian masterpieces like this are always a challenge; where does the old meet the new. Here, the renovations were so seamless; so true to form that the builder George Moss won a Housing Industry Association award for it.
And the old expression 'keeping it in the family' also rings true.
The same Painter, Plumber, Electrician, Builder and Gardener have served here for the past 25 years.
Some facts at a glance….
Set on eight separate titles of land; 4,369 square metres.
6 bedrooms – with the main ones set on the northern wing to catch the north-easters.
2 formal dining rooms
2 living rooms
7 bathrooms plus a powder room
poolhouse
A tennis court, on a suspended concrete slab, covering a 365,000 litre water tank with a filtration system that's so good, its used in hospitals.
Undercover parking for 7 cars.
Not that any of that 'stuff' really matters.
What matters is coming 'home'.
Queensland Sotheby's International Realty, Residential Real Estate