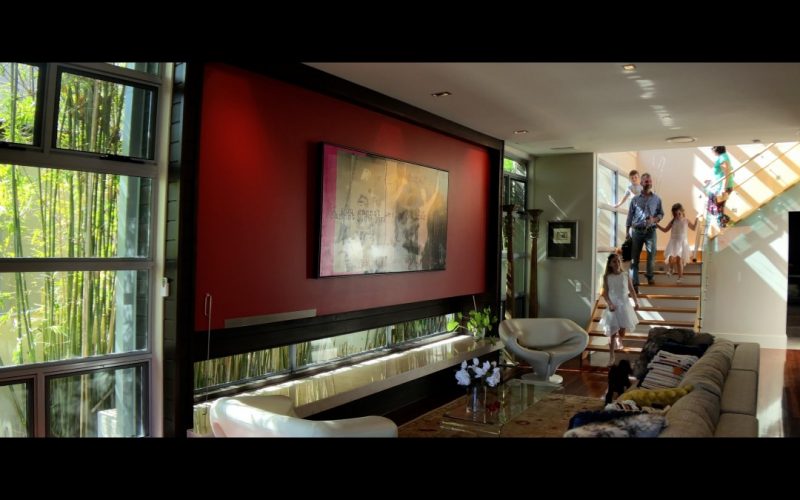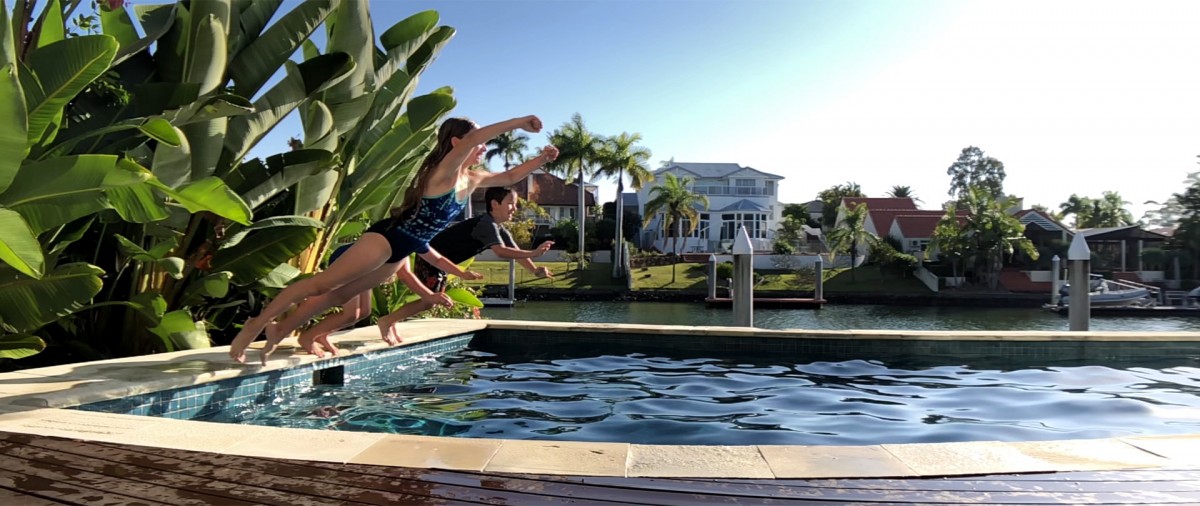 Going into this project, we had zero intention of filming this home on a Smart phone. The production budget was healthy enough to sustain the big kit. The job was unorthodox in many ways, with the Vendor insisting on bringing independent Agent Scott Wagner in to join Harcourts to advise on video marketing. Which was how platinumHD came to be at pre-listing meets pre-production meeting, where the subject of smart phone film-making raised it's head.
The medium just seemed to fit the brief from the Vendor which was calling for reality-like approach to capturing the Sanctuary Cove lifestyle. The home had already been the subject of a viral 'James Bond' like video, which had got the numbers (eyeballs) but not the dollars.
For several months, we'd been researching, testing and developing in the mobile-film-making market and had identified some key pieces of kit, the last part of which was scheduled to arrive any day. Moondog Lab's anamorphic lens, delivering a bolt-on cinematic look.
Other gear we used on the shoot.
The Beastgrip Pro. This is a rig which holds your phone and allows you to attach other semi-pro accessories.
Rode's VideoMicro and the SC7 adaptor for the iphone. DO NOT LEAVE HOME WITHOUT IT. The mike will not work.
Moment lenses. The super fish eye, MACRO and the 60 tele.
FilmicPRO. An app.
Mavic Pro. For one establishing aerial shot. (We think drone shots are over-done these days).
The IV with the Owner, in the closing credits, was recorded on a Canon 1DX as the material is being used in other applications.
Despite the kit, the one thing you can't buy is passion. To make smart phone footage look great – any footage from any camera for that matter – you have to care. One thing is now unarguable. Smart Phones are now better than your average videographer who's probably learning on the job, on your Vendor's dime.
You can continue to shell out $350 for 50 photographs and a 2.30 minute video (sadly, the going price for a package on the Gold Coast these days) or you can actually do it yourself. The alternative is paying an untrained kid well over $1,000 a day, for mindless video, and photographs re-touched in Vietnam for $3 a pop.
The times aren't changing. They've changed.
Watch the video: https://share.showcache.io/cUHOv3w4dQp?c=cUHOv3w4dQp

scottwagner beachfront brokers, Residential Real Estate