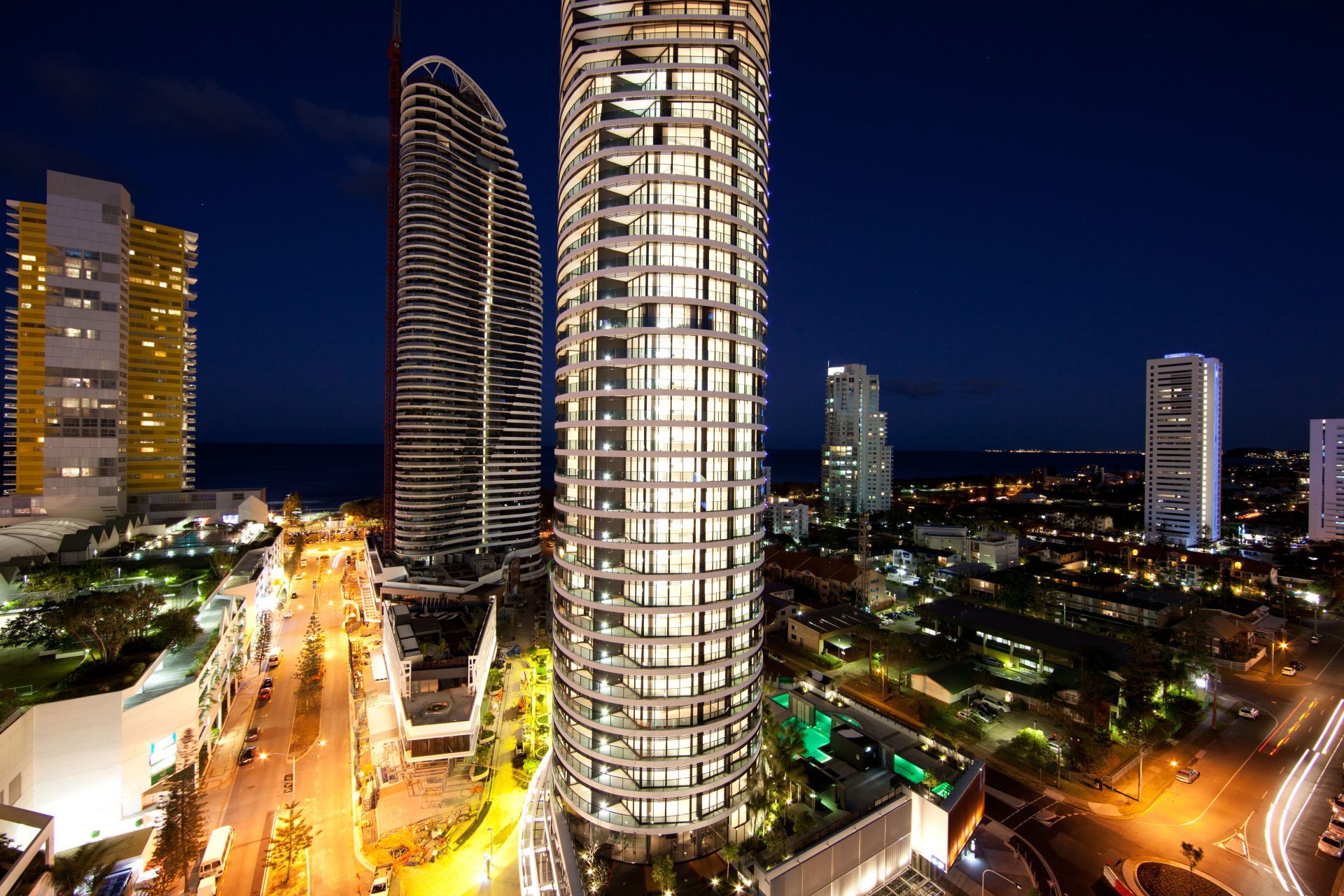 We were honoured to be chosen by Neicon Developments to lens Towers I & II of The Oracle at Broadbeach, for a film and photographs.
It is a multi-faced project.
The first stage saw PlatinumHD Crews shot both buildings during what's called a 'POWER UP' for over two nights, using seven cameras. The lights in every room in each tower had to be turned on, starting from about midday each day. The electricity bill alone is said to have been $25,000. PlatinumHD's re-toucher, Chris Bowman, will then blend various angles together to create a composite of the two towers fully illuminated for the probably the first and last time.
Stage 2 saw the lifestyle shoot and photography of key rooms including the rooftop penthouse and pool.